AMENITIES
To say you have "access to many amenities" is like saying nothing. You are in the heart of the city! Everything you need is around you. Just leave the office, and a whole world of possibilities will open!
---
Pro Tip
Happy hour is just the beginning! Since you work at Lumen, we have something better for you – time unlimited discounts. Enjoy them at selected restaurants and cafés in Złote Tarasy. All you need to do is show your access card. Enjoy your meal!
---
Direct access to Złote Tarasy
A short visit to your favourite shop during lunchtime? A longer shopping trip after work? No problem! You can simply walk from your office to the Złote Tarasy shopping centre! Get there in a few moments without leaving the building. How? The route is simple. Use the cargo lift with a button on a special panel that says "ZT". The buttons for that lift may look different, but you can summon it just like any other. Going down? Press the lower button. Going up? Press the upper button. When the lift appears, take it to the second or first floor. This is where you will need your access card. Use it to open the door out to a corridor which will lead you straight to Złote Tarasy. Happy shopping!
The easiest access route from the offices located on the Emilii Plater St. side to Złote Tarasy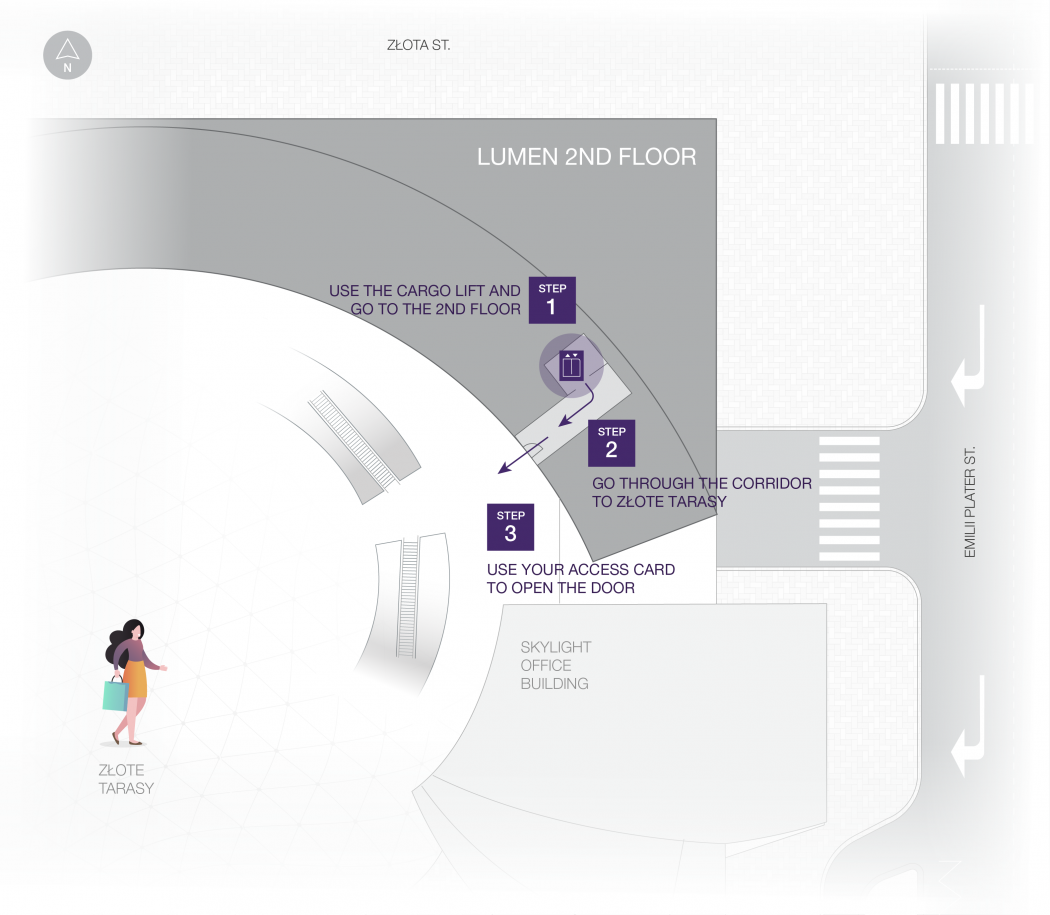 The easiest access route from the offices located on the Złota St. side to Złote Tarasy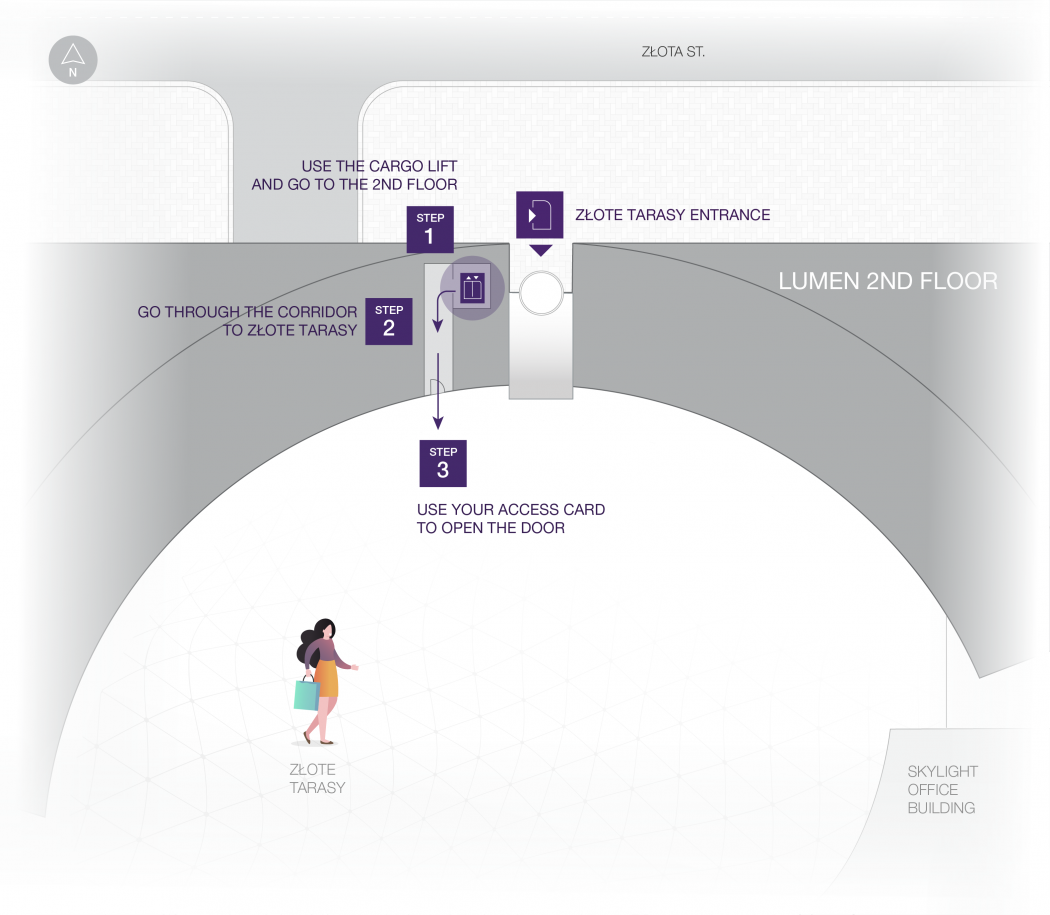 The easiest access route from the offices located on the Jana Pawła II Av. side to Złote Tarasy