Couriers
Reception desk
Remember that our reception desk staff do not collect your parcels.
---
Pro tip
Are you ordering something big? Inform the courier about the corridor dimensions of your office and its location on a given floor.
---
Small and medium parcels
Couriers with medium-sized parcels or smaller may use the main entrance. For major deliveries, such as furniture or water for the office, the courier should use the delivery zone (see the section on larger deliveries below).
Large parcels
Larger shipments should be delivered via the delivery zone at the Jana Pawła II Av. entrance.
Delivery entrance to offices on the Emilii Plater St. side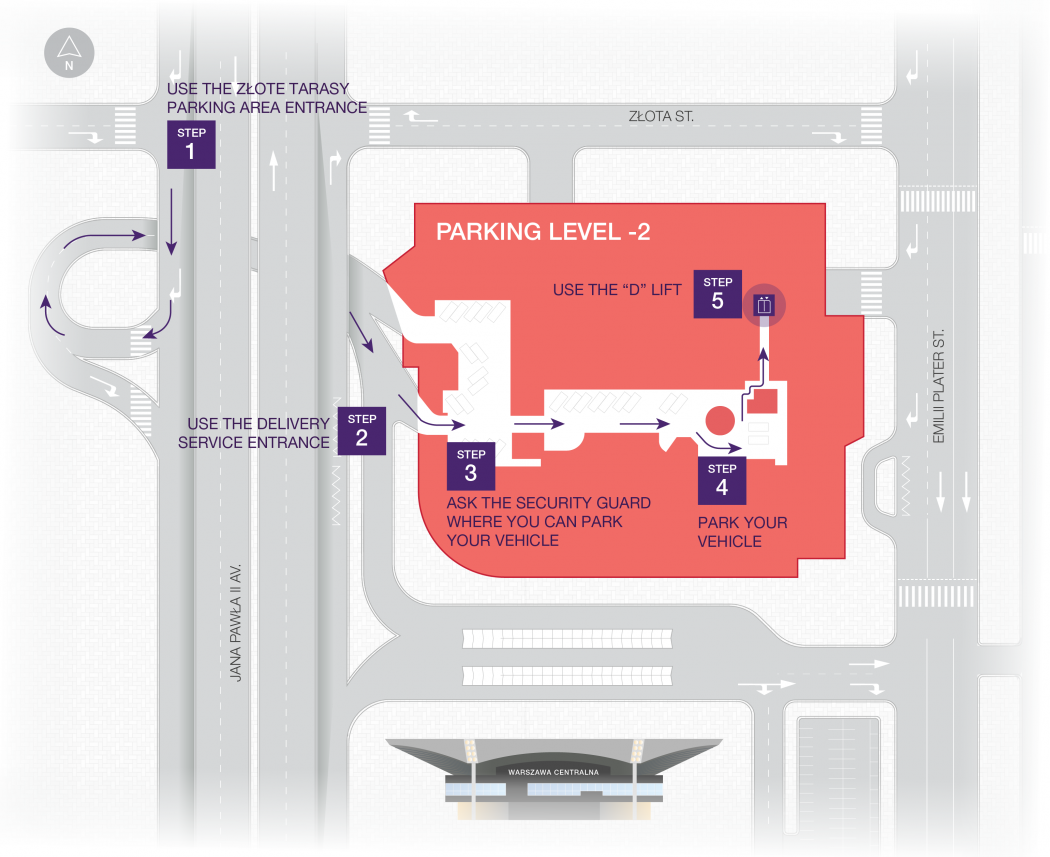 Delivery entrance to offices on the Złota St. side
Delivery entrance to offices on the Jana Pawła II Av. side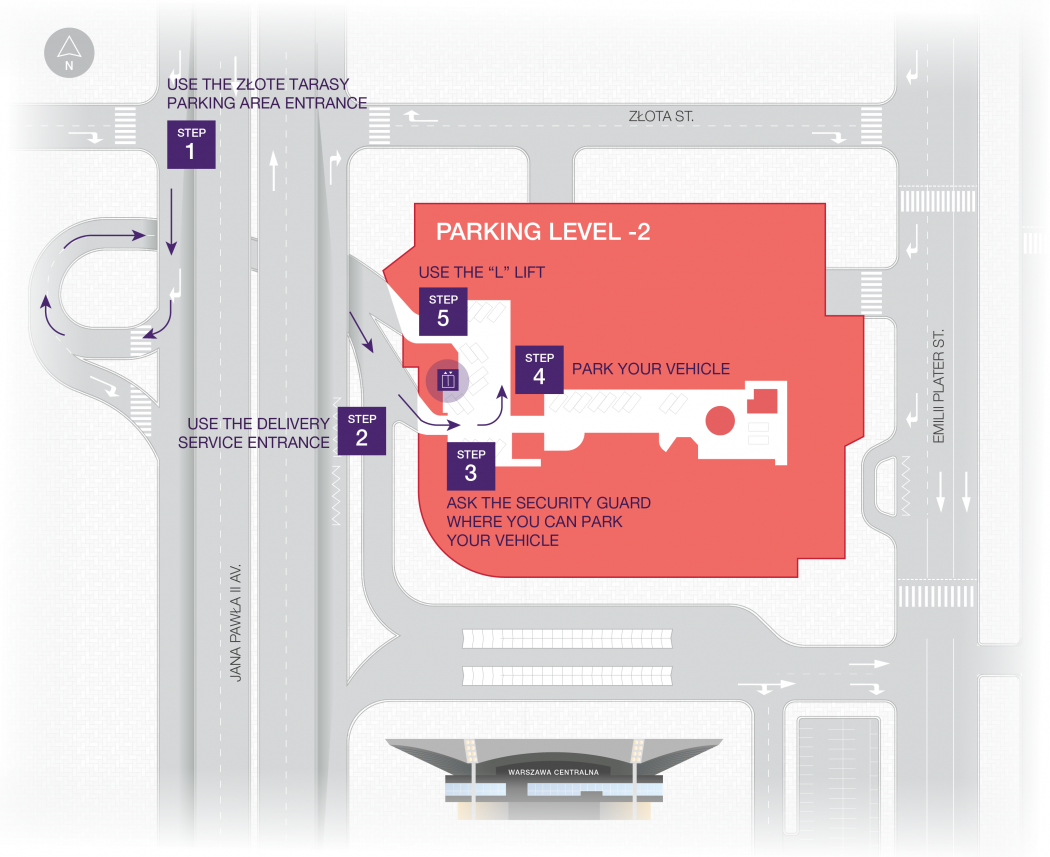 DELIVERY ZONE STEP BY STEP
STEP 1
The entrance is located between Złota St. and Chmielna St., near Złote Tarasy, where buses enter the stop at Central Station.
---
STEP 2
Find the "Delivery Zone" sign; it's located on level -2 of the underground parking area.
---
STEP 3
The security guard will show you a free parking place closest to the right cargo lift or the reception to which you are headed:
Emilii Plater St. – lift D,
Złota St. – lift B,
Jana Pawła II Av. – lift L.
---
STEP 4
After unloading your shipment, go to the lift for the reception you want to get to. Follow the signs in the following colours:
lift D – gray,
lift L – blue,
lift B – yellow.
---
STEP 5
There is an intercom at the door that leads to the lift. Use it to enter.
---
STEP 6
Take the lift to the given floor.
Cargo lifts dimensions
We have prepared a drawing for you with the dimensions of the cargo lifts in Lumen.