INTERNET
Our Internet provider
StarNet Telecom provides the Internet in Lumen. Don't hesitate to get in touch with their representative if you are interested. After accepting the favorable offer, sign a contract (valid for 2 or 3 years) and arrange technicians.
The Internet connection guarantees the bandwidth of voice services (ISDN PRA, BRA, SIP-TRUNK, VPBX) and IP TV (TV via the Internet).
StarNet Telecom contact info
StarNet Telecom Sp. z o.o., al. Armii Ludowej 28, 00-609 Warsaw
www.starnettelecom.pl
---
Pro tip
You don't have to cooperate with our internet provider. However, signing a contract with another company may involve higher costs. If the connection uses the infrastructure already present in the building, your provider must contact StarNet Telecom. They may charge an additional fee for the use of their technical facilities. To avoid this, you can choose a radio connection.
---
Server room
We will provide you with a server cupboard. If you want, you can use a different one, but at your own expense (you may need to cover the cost of additional air conditioning). You don't have to worry about removing our wardrobe – technicians will take care of it.
---
Contact us
Do you wish to know more, or maybe need some help? Our team is waiting for you! Below you will find contact information about matters relating to this section.
Cezary
Dawidowski
Deputy Sales Manager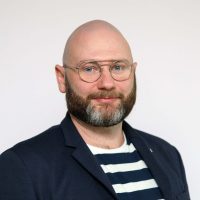 +48 502 426 785
---
Commercial supervisor of the Lumen building, on behalf of StarNet Telecom. He deals with the preparation of the offer, among others for internet services.